Footwear care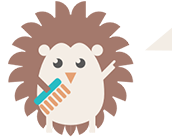 To keep leather of your shoes elastic and protect shoes from moisture, salt, dirt, etc. you should regularly care for your shoes.
Shoes made of different materials require different maintenance:
Select maintenance products suitable for specific materials;
Dry damp shoes at room temperature, not by the stove, radiator or using floor heating. If necessary, you may put paper inside shoes to absorb moisture.
Begin maintenance before wearing shoes for the first time – this way you will ensure better effect.
Shoes without proper maintenance quickly become damp and after drying they may have white traces of salt.
By protecting and caring for your shoes you prolong their useful life.
Designation of material on shoes
The most important maintenance products are:
Those that impregnate leather – they go into leather, nourish it and make it softer;
Those that cover leather – they make surface of shoes water-repellent;
Those that restore the color of leather.
Besides the abovementioned maintenance products there are also those that stretch shoes, remove unpleasant smell, reduce discoloration, etc.
To make shoe care easier:
We recommend choosing shoes that are ca. 1 cm larger than your foot. This way your foot will have room to grow;
Use color containing maintenance products for worn or faded shoes;
Use special maintenance products to remove salt stains;
Use cream of the same color with shoes so that you do not need to use separate color restoration products.
Ask a shop assistant for more information about use, wear and maintenance of shoes.
Types of leather and methods of care
Dry shoes and where necessary clean them with special brushes and sponges. This allows to remove dust and loose dirt. Then rub dirty spots with a rubber cleaning stone or apply special maintenance product, allow to dry and carefully brush the shoes (move brush in one direction).
It is important to protect suede from moisture – use special maintenance products to make surface of suede water-repellent.
Nubuck leather – silky, hairy surface
Use only special nourishing maintenance products. Nubuck leather shall be maintained similarly to suede and velour leather (with brush and rubber cleaning stone).
It is important to prevent shoes from getting wet.
Greasy nubuck leather – matt, oily surface
Greasy nubuck leather shall be cleaned with a soft brush, a cloth or a special sponge. Then use special grease or oils as maintenance products.
Remove any dry dirt with a soft brush. Use special products to remove stains. Textile should be protected from moisture – use special water-repellent products.
Synthetic materials should be cleaned with a soft brush or a silicon sponge, where necessary – with a damp cloth.
Protected from moisture – use special dirt- water- repellent products.